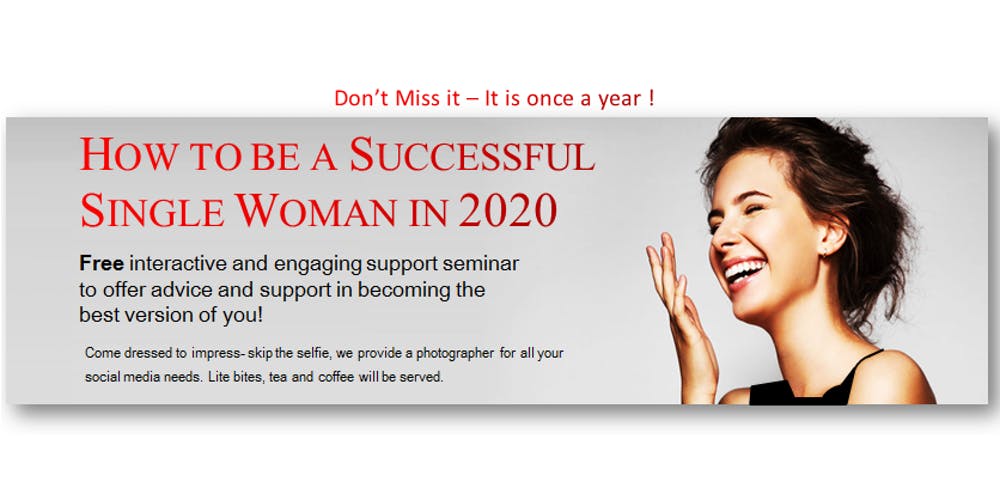 NOVEMBER 17TH, 1:00-3:OOPM / THE WATERS EDGE WESTBROOK, CT
Join DivorceGlow Founder, Julie Avellino, at this free and fast-growing event, "How to be a Successful Single Woman in 2020"
Julie will join panel members and share her candid insight on all things marriage, divorce and single to help inspire, motivate and engage this audience of fantastic single women.
Register NOW for this FREE event
https://womanseminar2019.eventbrite.com/?aff=JulieAvellino
COMING SOON: DivorceGlow Fresh Start Workshop
Plan for your Future with Confidence.
Are you a newly divorced woman or currently going through a divorce?
This fun and interactive DivorceGlow workshop includes lively discussion, hands on activities as well as expert guidance from Traci Provost, CDFA™, certified divorce financial analyst, Catamount Wealth Management to help you plan for this new beginning.
You will create the framework for an authentic life plan and leave seeing the hidden opportunities this often unexpected life-transition offers.
Space is limited/Reserve your spot now by emailing candidconcepts@ gmail.com.
$35 includes all materials, a gift bag, snacks and refreshments.
This event is sponsored by:
Intrigue Hair Salon, Fairfield
and Krista Zilberg a YoungLiving Representative and Essential Oils Expert
Exact location provided after registration, attendees will not be featured on any social media, confidentiality is offered. HOLD YOUR SPOT BY COMPLETING THE FORM http://divorceglow.com/contact/